How much does an E-commerce web site cost?
Every web site is different, which makes it difficult to give a flat price for any particular site. This being the case, web developers use different methods to determine the cost for e-commerce web design. We will review some of the most common methods for web site pricing below.
There are three common types of web design pricing used in the industry today. Standard web design can also have a fourth type, but we will explain why that method is not normally used for e-commerce website development.
Package Rates
Project Price
Hourly Rate
Per Page Cost
E-Commerce Package Rates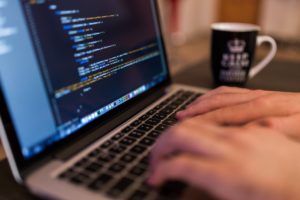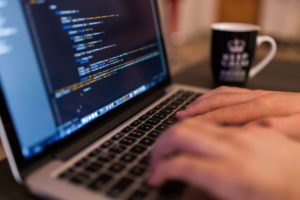 Many e-commerce web design companies will have pre-made packages that are usually cheaper than a complete custom designed web site. There are many off-the-shelf e-commerce packages available today, many of them are free open-source platforms such as osCommerce and zen-cart and frame works like magneto. There are also many low cost commercial packages that you can use. These packages will come with their own shopping carts and built in inventory management software, PayPal™ integration, credit card processing information, etc.
There are several great e-commerce software systems available and a good developer can customize it to fit your needs. The one drawback with packages is that they are required to fit your business into a pre-made system that might not have all the features you want, so its best to consider all your options. Most designers will have a flat package rate then allow you to request customization at an additional charge.
Per Project Pricing
Many e-commerce development firms will give you a set price to complete your e-commerce project. Make sure you have a thorough and complete requirements list before you begin the project. A good development company will break out each section with a list of features, specification and assumptions for each section of your website. Make sure you get it in writing so you both have clear expectations.
Charging Hourly
A very common way for web developers to charge is by the hour. Depending on the experience, location, and many other factors, the hourly rate can be anywhere from $8.00 (outsourced overseas) to $200.00 per hour or more for a large company. (Consultants can charge five times that, but they are usually just helping creating the plan and requirements, not doing the actual installation and code)! This is a large range but I have seen both and just about everything in between.
The important thing is to make sure the web developer is worth the rate they charge. Always check with the designers past clients and remember
– you really do "get what you pay for".
Per Page Pricing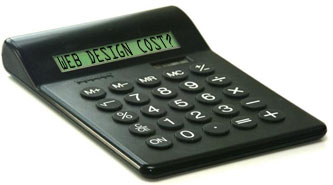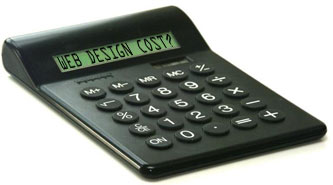 Since most e-commerce sites use a shopping cart and you will control the number of items for sale, and in turn the number of pages, this pricing model is normally not used for e-commerce web design. Once a system is installed, it is a simple matter to add new items into your store. Also e-commerce software packages usually come with several pages right out of the box. There are control panel pages for you to change the style and settings, then search pages, browsing pages, and check out pages for your customers.
Most developers will have a standard fee to install an e-commerce software package and customize it for you. They may charge per page for the other pages of your site, such as "about us", "contact us", etc. , this can be as low as $50 although most designers in the USA will charge $100 – $200 per page.
This pricing is usually for basic static brochure web sites that do not require a lot of custom features. The per page price may go down (with a bulk discount) depending on the number of pages you need. In my experience, you will usually find the designers with less experience (and who charge lower prices) are the ones who usually charge per page prices. Also this pricing model seems to be more popular in rural areas.
Deciding on a vendor
There has been a trend in corporate America to outsource IT and e-commerce development work overseas because of the drastically lower rates that people will work for in countries like India, Asia, South America and eastern Europe.
Large companies have built offices in these locations to enjoy the low cost of the local labor pool, this can help their bottom line. The big difference between a large company using a overseas workforce and small company or individual is that the large companies usually have management in place to keep things running smooth.
Update 2018: A New law goes into effect in May of this year. The General Data Protection Regulation or GDPR will need to be addressed if you do any business with the European Union. So if you intend on selling to the EU you will need to understand how the GDPR will affect your business.
Thinking about designing your own website? A professional can save you a lot of time and frustration. If you are thinking about outsourcing, you should read this article: Should I outsource my web design project?
Common E-commerce Web Site Pricing
E-commerce websites can range from very simple to very complex. There are quite a few things to consider when preparing to budget an ecommerce site. These web sites usually start around $1,000 and can go as high as $25,000 depending on the complexity.
If you are planning on using a standard e-commerce package then research the different options before you decide on a developer. If you find a package that meets your needs, and you do not require a lot of customization, you can stay towards the lower end of the spectrum.
Standard E-commerce Web Design Pricing:
Outsourced Offshore: $500 ~ $10,000
US Developer: $3000 ~ $25,000
US Web Design Firm: $5000 ~ $50,000
Places to find web developers:
A basic guide for about 10 hours of work for a web designer:
Student: $100 – $200 ($10-$20/hour)
Freelancer: $200 – $1000 ($20-$100/hour)
Expert Consultant: $500 – $2000 ($50-$200/hour)
Company: $700 – $2500 ($70-$250/hour)
Common hourly rates charged by website designers:
| | |
| --- | --- |
| Student/Offshore: | $10-$30/hour |
| Freelancer: | $35-$100/hour |
| Expert Consultant: | $50-$200/hour |
| Company: | $75-$150/hour |